Professional Concrete Contractor Company in Moreno Valley CA
Moreno Valley Concrete Solutions is the number one concrete contractor in Moreno Valley, California. So, if you're looking for competitive and affordable prices with exceptionable quality, Moreno Valley Concrete Solutions is the one for you. With many years of experience, our skilled project managers ensure that our clients receive the best service from our technicians as they work tirelessly to ensure that your project is completed on time.
Fill out the form below and a team member will get back with you as soon as possible.
Expert Concrete Contractor In Moreno Valley, California
At Moreno Valley Concrete Solutions our team adheres to the strictest quality rules so that the finished product is very durable and can withstand just about any amount of pressure that you place on it. We provide the complete range of services for both residential and commercial clients. Some of these include patios, walkways, stamped concrete, foundations, decks, driveways and more.
So, if you're interested in making your Moreno Valley curb appeal even more enticing or you're thinking of planning your next real estate project, be sure to give us a call. Our team will always go the extra mile so that all of your concrete needs can be fulfilled. Contact Moreno Valley Concrete Services and schedule your appointment with our engineers.
Call Today For Your Free Estimate
Why Should You Choose Us?
Concrete Services That We Provide
There's no job too big or small we can do it all!
When it comes to designing your very own patio, you should make it a priority to depend on a professional team of concrete engineers for your Moreno Valley home.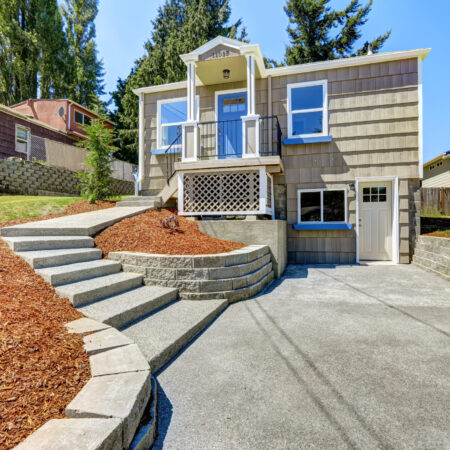 Concrete Walkways & Stairs can give your estate a fresh new look, and provides the perfect durability for your outdoor space. Contact us to get yours now!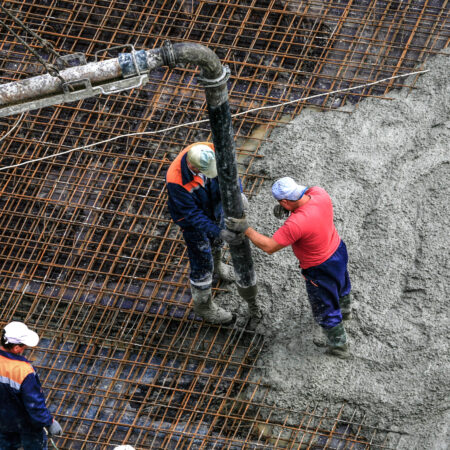 Our engineers work with a certain degree of professionalism that allows them to deliver exceptional quality and service to our clients. You can trust us to deliver very sturdy foundations for your building.
Building a driveway requires precision and perfection and since you're spending your hard earned cash, you should seek to have the industries best lay that driveway down for you.
Our clients for stamped concrete range between both residential and commercial. Hence, we ensure that we provide only the best for our clients.
Pool decks are one of the leading trends across the globe. With concrete pool decks, you'll be able to sunbathe, lounge around, host a grill out or just about anything else that you desire.
When you choose Moreno Valley Concrete Solutions you can rest assured that you're getting the best services for your money. We provide our customers with all round quality and expertise all for a reasonable price. Call us today and schedule your appointment for your next concrete project!
Your Hometown Moreno Valley Concrete Contractor Company
We've been doing concrete services in Moreno Valley for 35 years, and chances are you've already heard about us. 
Give us a call today for a FREE estimate! 
Why Is Concrete The Best Material For Your Projects?
One of the main reasons why concrete is perfect for just about any project is simply because it has the ability to be compacted, shaped, and designed into just about any form. Concrete is one of the most readily available materials that exists on the markets. One of the main ingredients in the mixture includes limestone which is the widely found all around the globe.
While concrete has a rather basic appearance, it can be easily enhanced to suit your likings. Some coatings improve the overall resistance and durability. This makes it even better for being your very own work of art.
Low Cost
Concrete is one of the most inexpensive mixes around. When you opt for choosing concrete, you'll never need to compromise on quality. Additionally, it will look amazing for many years to come without back breaking maintenance.


Low Maintenance
As previously mentioned, concrete floors require much less than other flooring materials to maintain. However, depending on the amount of traffic on your floors, you'll need to do some maintenance at least every couple of years or so.


Constant Temperature Throughout The Year
Cold flooring is a concern for any home owner. However, there is hardly ever a difference in the temperature when it comes to concrete. The coolness associated with concrete will reduce the overall energy bill during the hotter seasons.
Read a few of our client's reviews. Our customers are what makes us strive the be the very best Deck and Fence Installation Experts in Aurora and the surrounding areas.
[rt-testimonial id="1449" title="testimonial"]
Serving Moreno Valley And Surrounding Areas
Monday – Friday | 9am – 5pm